Gluten free almond sablés (shortbreads)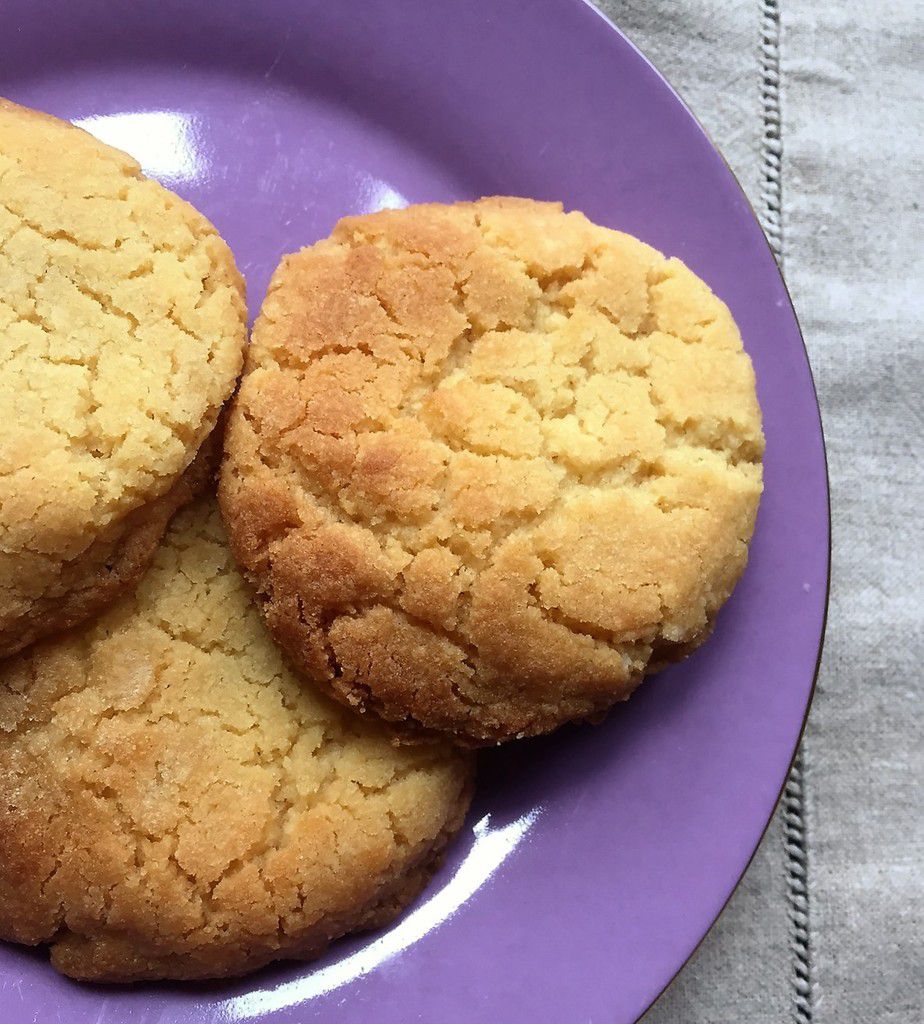 Perfect for tea time or with café au lait!
Ingredients:
100 g almond powder
100 g rice flour
25 g gluten free baking mix
125 g sugar
150 g salted butter
2 drops of almond extract (you can replace with vanilla extract, still delicious!)
Preparation:
Take the butter our ouf the fridge 1 hour before starting the reciepe and cut it in small squares.
Preheat the oven at 180°C.
Mix the butter with the sugar with a fork (you can melt it for a few seconds in the microwave if it is not soft enough).
Add the almond powder and the rice flour, then the baking mix. Add the almond extract. Mix the dough until you obtain a ball.
Make small discs with your fingers and place them on a baking dish. Cook for 15 minutes. Take them out of the oven and let cool on a plate.