Gluten free chocolate cake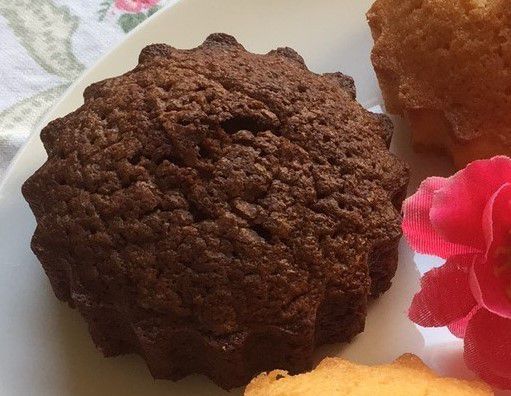 This cake is really easy to make! Baking powder is optional but do not forget to use gluten free baking powder if you need.
Ingeredients:
200 g dark chocolate
30 g almond powder
30 g rice flour
60 g sugar
150 g butter
4 eggs
(baking powder)
Preparation:
Preheat the oven: 180°C
Melt the chocolate and butter and mix well together.
Add the sugar and mix. Then add the almond powder, rice flour and baking powder. Add the eggs last and mix well.
Pour in a buttered baking mold and cook for 20 minutes.
Delicious for snack with tea or cold milk!