Walnut cake - gluten free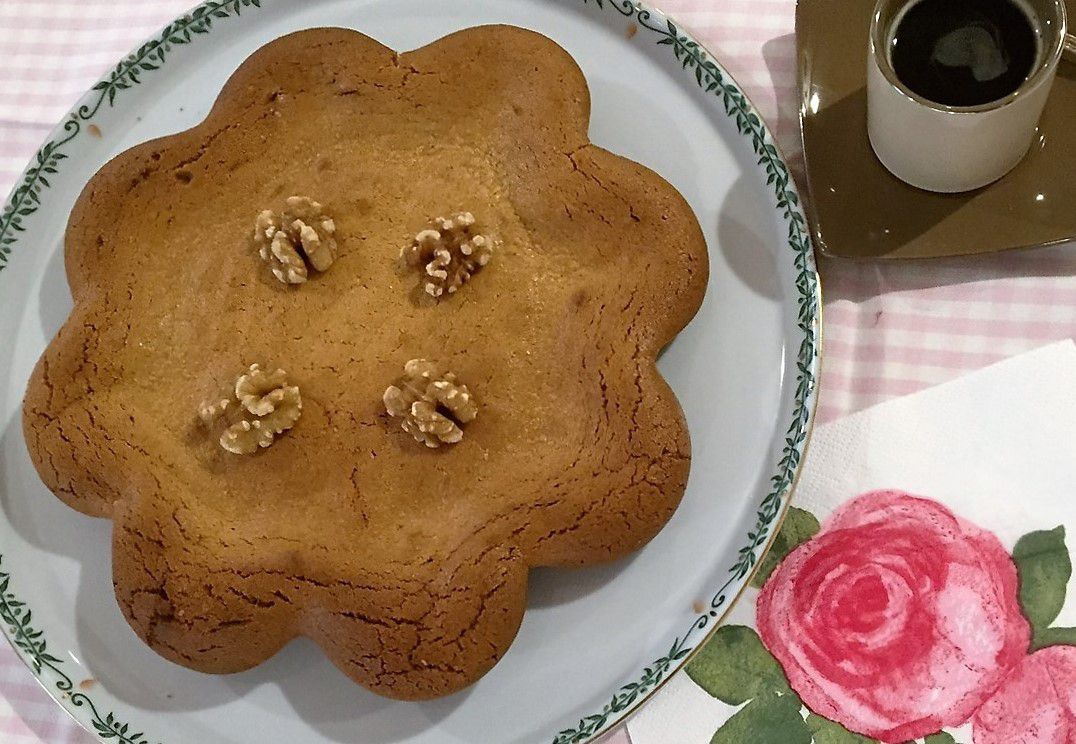 Quick, easy and delicious!
Ingredients: 250 g walnuts 250 g sugar 120 g butter 50 g rice flour 4 eggs
Preparation: Preheat the oven to 170°C. Melt the butter and mix with the sugar. Separate the white of the eggs from the yolk. Add the egg yolks to the mixture and mix. Add the walnuts and mix with a mixer until you obtain a smooth dough. Add the flour and mix well. Beat the egg whites until they remain stiff. Add them gradually to the mixture, mixing gently with a spatula. Pour the mixture in a shallow baking dish, previously buttered. Cook for 30 to 40 minutes. Take the cake ot of the oven and let it cool. Enjoy the cake with vanilla ice cream or whipped cream!