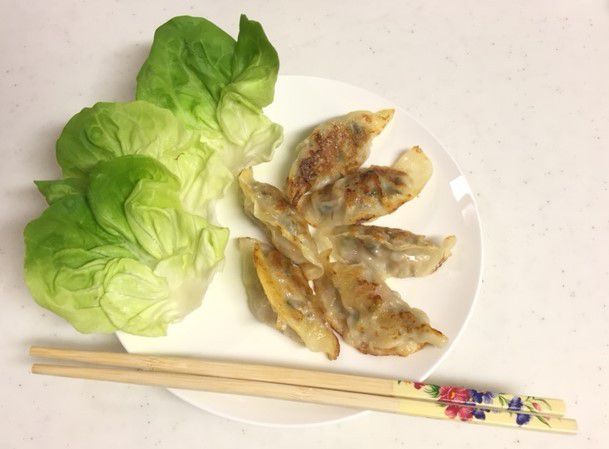 Delicious japanese-french gyozas!
I tried them with the traditionnal reciepe, and added french style ingredients. Wonderfull!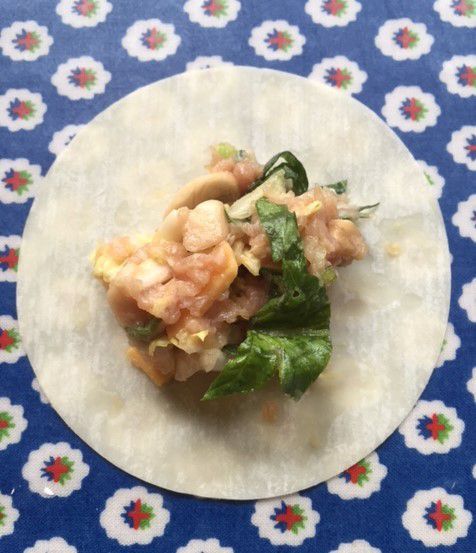 Ingredients:
Gyoza pastry discs (25 pieces) 200 g minced pork 100 g chinese cabbage 50 g spinach 50 g spring onions 150 g white mushrooms 70 g grated cheese (cheddar or gruyere) 1 clove garlic 1 egg pepper gratted ginger soy sauce
Preparation of the recipe:
1- Rince and mince the spring onions, mushrooms, spinach and chinese cabbage and mix them all together. 2- Crush the garlic clove and add it to the vegetables mixture. 3- Add the grated cheese, 2 to 4 spoons soy sauce, the grated ginger and the egg previously beaten. Mix well. 4- Prepare the gyoza with the pastry discs. You can put some water with your finger around the pastry disc to fold and stick them better. 5- Cook the gyoza in a friying pan with olive oil and water. Cover for 5-7 min and then fry them for 3 min on each side. 6- Eat with green lettuce or cucumber salad.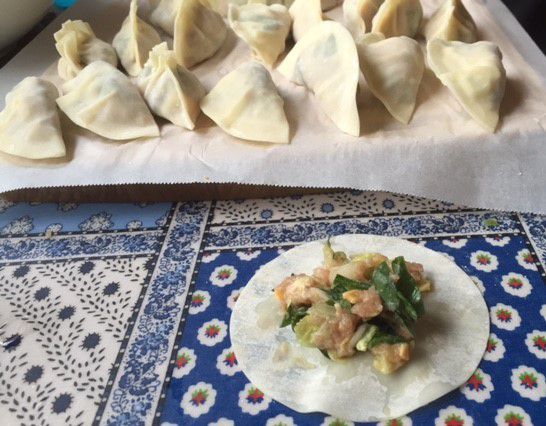 Ask help for the gyoza folding... Kids learn very quickly!