Peach and almond soft cake - gluten free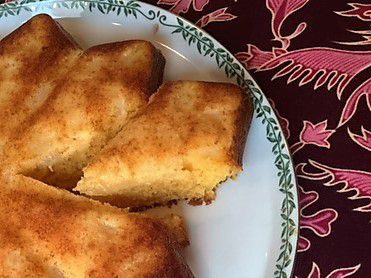 This cake is well known in France as "quatre quart". Ingredients rule is very easy: weigh 3 eggs and use same weigh for sugar, flour and butter. You can make it with 3, 4, 5 eggs, depending on the number and apetite of your guests!
You can use any kind of soft canned or fresh fruits (apricots, pinaple, pears, bananas, ...) but my favourite is with fresh peach!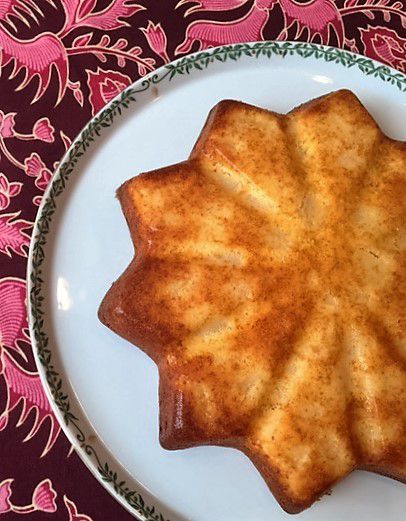 Ingredients: (serves 6 to 8 persons)
3 eggs (weigh them before breaking them, usually around 150 g) 150 g butter 150 g sugar 150 g flour : 1/2 rice flour, 1/2 almond powder for gluten free reciepe gluten free baking powder 150 g peaches in syrup
Preparation of the recipe:
1. Melt the butter and add the sugar. Mix well. 2. Add successively the flour and eggs and mix well. 3- Stir the peaches and cut them in small cubes. Add them to the preparation and mix gently not to squash the fruits. Add 2 table spoons juice and mix. You can replace the juice with 1/2 lemon juice. 4. Pour the preparation in a baking dish and cook in preheated oven for 25 to 35 minutes on 170°C.