Caramelized apple and vanilla gluten free cake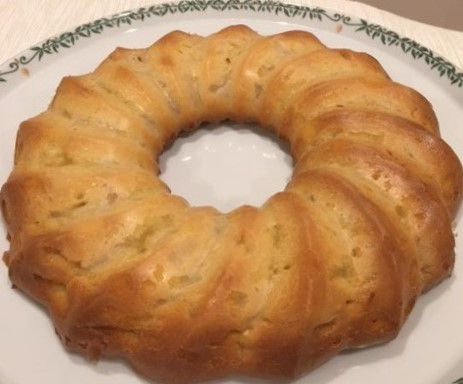 Cooking is a good way of improving my level of patience during the typhoon season...
Ingredients
2 big fuji apples
150 g brown sugar
150 g gluten free flour
1 teaspoon gluten free baking powder
120 g salted butter
3 eggs
2 tablespoons plain yoghurt
1/2 lemon juice
a few drops of vanilla extract
Prepararation of the recipe
1. Peel the apples, take off the seeds and cut them in small cubes. Put them in a pan with 50 g sugar, 20g butter and 3 tablespoons water. Cook on low fire for 10 to 15 minutes, mixing well, until the apples are soft and just a little brown.
2. Melt the rest of the butter in a bowl, then mix it with the sugar. Add the flour and baking powder, mix,then add the eggs and mix well.
3. Add the vanilla extract, the lemon and the yoghurt and mix well. Add the apples preparation and mix delicately, being careful not to break the apples.
4. Poor the preparation in a dish previously buttered (or use a silicone baking dish).
5. Put in preheated oven (180°C) for 25 to 30 minutes.