Beets Verrines, with apples and walnuts - Gluten free
This delicious verrine makes a very nice and original entrée!
Ingredients (for 6 glasses / verrines)
200 g canned beets
150 g cream cheese "cream cheese"
1 apple
A little lemon juice
100g walnuts
Salt and pepper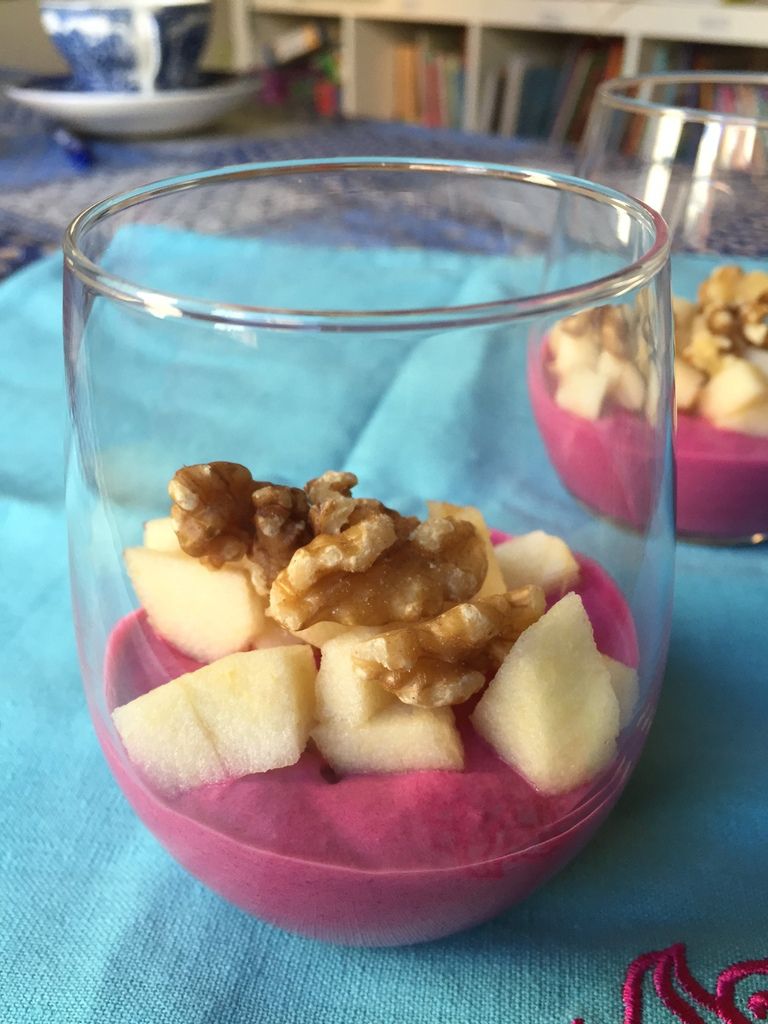 Preparation of the recipe:
1. Take out the beets from the can and stir away the juice. Then mix with cream cheese and salt.
2. Pour into the bottom of the glasses.
3. Peel and cut the apple into cubes and soak it in lemon juice to prevent it from getting dark.
4. Place the diced apples on the beets and add walnut chunks.
5. Add pepper and chive and serve cold.