Kiwi and bluberry tart - Gluten free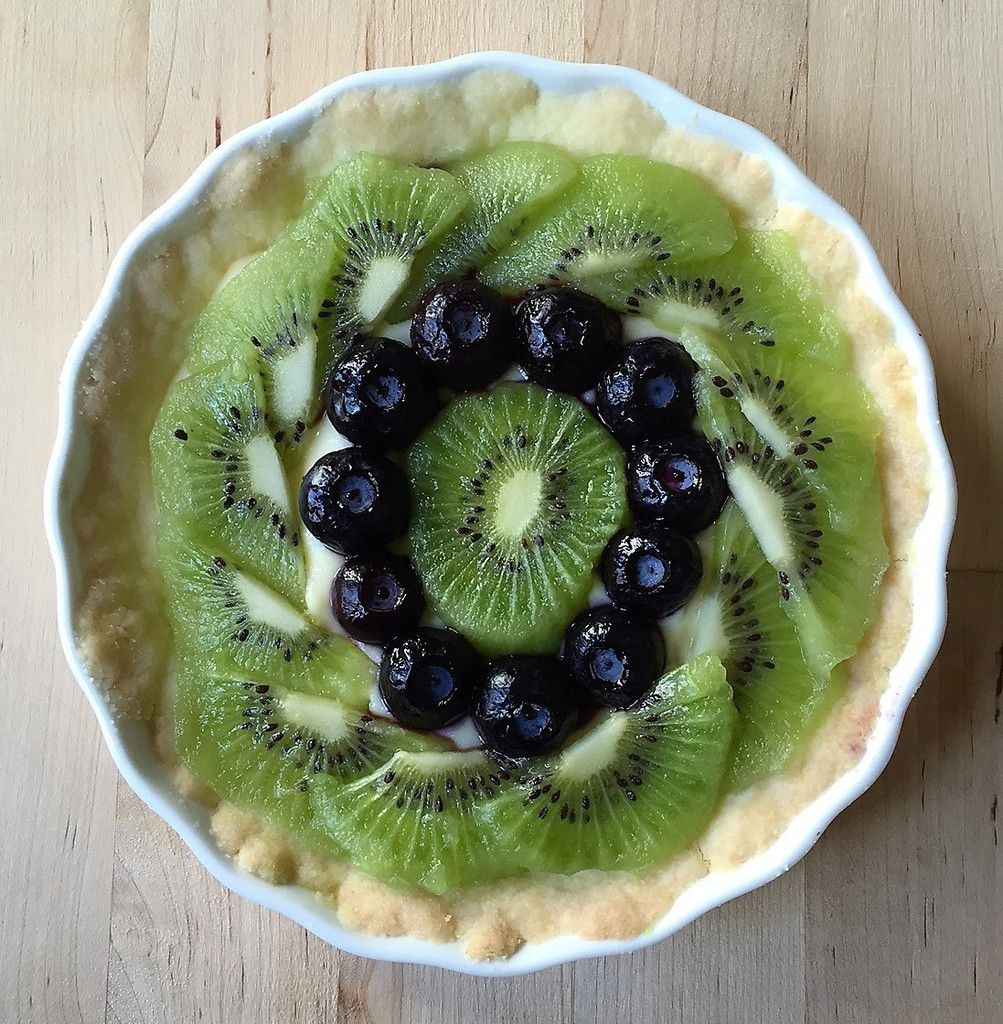 This fruity tart is one of my favourites! And it looks really beautifull!
Ingredients for 1 big tart or 6 individual tarts 6 kiwis 200 g bluberries one sweet pie crust custard cream
Sweet pie crust preparation
Ingredients: 70 g of rice flour / 70 g of almond powder / 70g flour without gluten 50 g sugar 80 g butter
Preparation: In a bowl, mix with a fork the softened butter and the sugar. Add the almond powder and mix. Add rice flour and gluten free flour and mix with your hands to obtain a dough ball. Add a few drops of water if necessary. Roll the dough and place it in a baking mold. You can place oven paper on the bottom of the mold. Bake in preheated oven for 12-15 minutes (180°C). Let cool out of the oven.
Custard cream (crème pâtissière) preparation
Ingredients: - 500 ml of milk - 50 g of corn starch - 80 g sugar - 2 egg yolks - a few drops of vanilla extract
Preparation : Mix the egg yolks with the sugar. Add flour and mix with the sugar and egg mixture. Add 1/2 glass of milk for the mixture to be more liquid. Heat the rest of the milk. When it is warm (after 2-3 minutes) add mixture. Mix on low fire until the cream gets thick.
Pour the custard inside the sweet pie crust. Make it flat with a spatula. Cut 3 kiwis in round and thin slices and place one slice in the middle. Add one ring bluberries. Cut the other 3 kiwis in half circle slices and place them around the bluberries. Place in the fridge for 2 hours before eating.