Cocotte egg tart with potato pastry - Gluten free
Quick, simple and fun!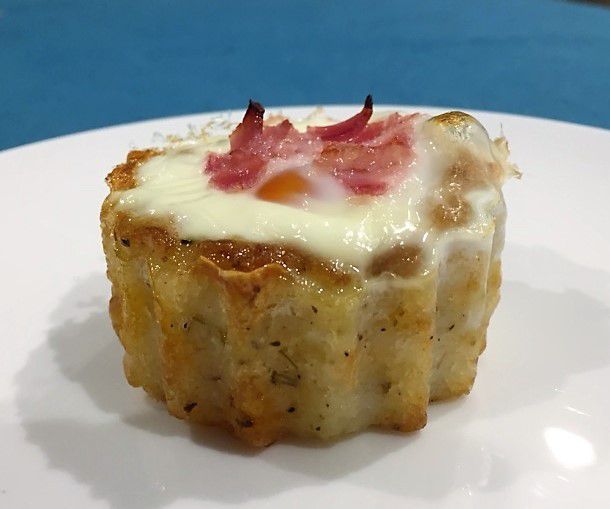 Ingredients (serves 6):
- 4 potatoes
- 6 eggs
- 100g grated cheese
- 100g bacon
- Provence herbs, or just thyme
- salt and pepper
- 2 table spoons olive oil
Preparation of the recipe:
1- Peel and cook the potatoes in salted boiling water for 10 min.
2- Mash the potatoes, add 70g grated cheese, olive oil, salt, pepper and herbs and mix well with a fork.
3- Place this preparation in 6 individual silicone molds (like muffin molds for example) like you would do for a pie. Leave enough space for the egg, the bacon and a little grated cheese. Bake for 15-20 min in preheated oven 180°C.
4- Take out of the oven and add one egg in each potatoe pie. Cut the bacon in small cubes and spread on top. Add a little grated cheese.
5- Cook again for 8-10 min in the oven at 180°C (check that the egg yolk remains liquid). Enjoy warm with lettuce or cucumber salad.