Grilled mushrooms - Gluten free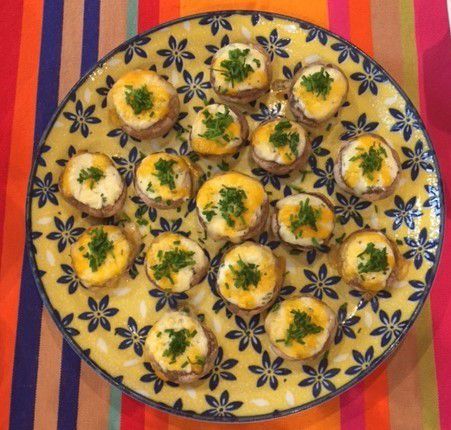 Ingredients (serves 6 to 8):
- 200g white button mushrooms
- 100g cream cheese
- 25g grated cheese
- Chives or basil
- Garlic powder
- Salt and pepper
Preparation of the recipe :
1. Thake the mushroom stems off and wash the mushrooms in cold water.
2. Mix together the cream cheese and chives (keep some for decoration). Add garlic powder, salt and pepper.
3. Fill the mushrooms with the cream cheese preparation and add a little grated cheese on top.
4. Cook in preheated oven (180°c) for 10 minutes.
5. Add the chives on top and eat warm!