Provence cakes - gluten free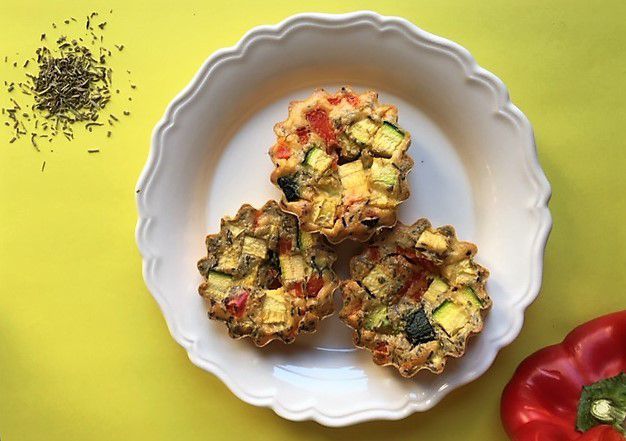 Ingredients (serves 6 to 8 persons):
- 1 red bell pepper
- 1 zucchini
- 5 eggs
- 100 ml fresh cream
- 2 tablespoons corn starch
- salt and pepper
- Provence herbs
Preparation of the recipe:
1. Wash the vegetables and cut them in small cubes. Fry them with a drop of olive oil for 3 to 5 minutes
2. Mix the eggs, cream, corn starch, salt and pepper, Provence herbs.
4. Pour the preparation and vegetables in a baking mold (I usually use individual silicone molds) and cook in preheated oven (170°C) for 25 to 35 minutes. Do not fill the molds up to the top, half is enough because the cakes puff up a lot while cooking.
You can change the vegetables for carrots, asparagus, tomatoes, broccoli, etc...