Here is a nice mediterranean spread or dip for summer brunches or apéritifs!
It does not contain caviar but is nearly as tasty!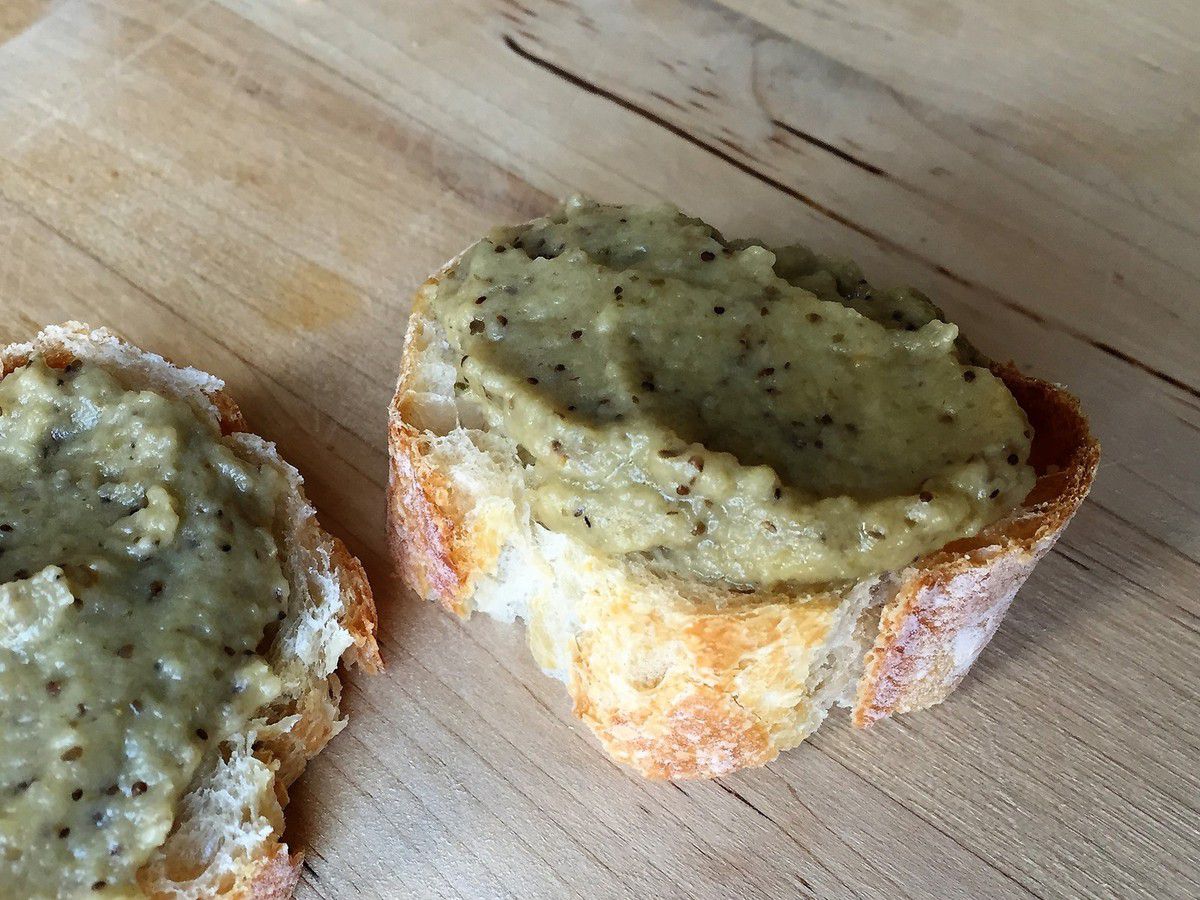 Ingredients (serves 6 to 8):
- 4 long eggplants
- 1 lemon
- ½ clove garlic
- 2 tablespoons olive oil
- salt, pepper, cumin
- 1 baguette (French bread)
Preparation of the recipe
1- Wash the eggplants, cut off the ends and cut them in 2 pièces.
2- Place the eggplants in a baking dish and bake in preheated oven for 35 minutes (180°C). Take the eggplants out of the oven and once they are not too warm, take the skin off.
3- Mix in a blender the eggplant, olive oil, garlic and lemon juice. Add pepper, salt and 1 small teaspoon cumin.
4- Spread on thin toasted baguette slices. You can add ½ black olive on top for decoration.