Strawberry and mango creamy-crispy verrine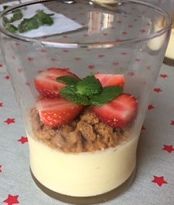 Another delicious and fruity summer verrine for dessert!
Try it with your favourite sesonal fruits, as now in France with peaches in mascarpone and melon or or apricots on top...
Ingredients (serves 6 to 8 persons):
250 g mascarpone
40 g sugar
1 mango (approximately 180-200g)
3 egg whites
200 g strawberry
1 caramelized biscuit per person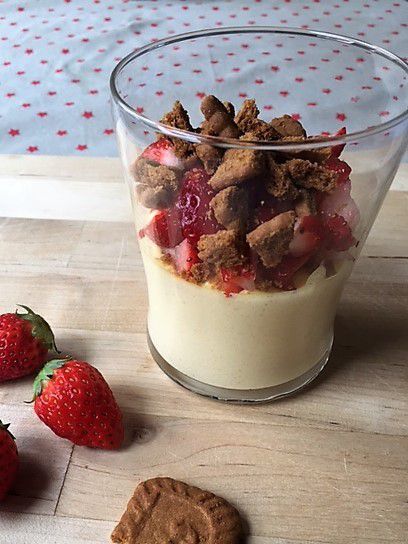 Preparation of the recipe :
1- Take the mascarpone out of the fridge. Prepare the mango and wash the strawberries.
2- Mix the mascarpone, sugar and mango with a blender.
3- Take 3 egg whites and beat them until you get a firm mousse.
4- Mix the mousse delicately with the mascarpone and mango preparation, and pour into the verrines. Place in the fridge for at least 2 hours.
5- Cut the strawberries in small cubes and place them delicately on top of the mousse.
6- Break the caramelized biscuits in small crumbs and add them on top of the strawberries. You can decorate with mint leaves. Serve chilled!