Cucumber and crab cold verrine - Gluten free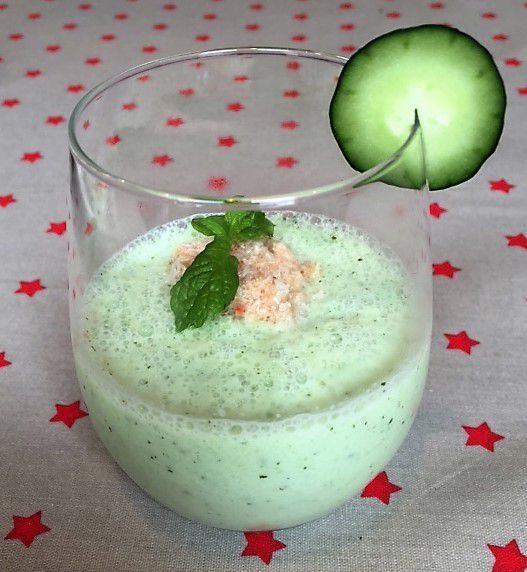 Enjoy this verrine cold for a hot summer day!
Ingredients (serves 6 to 8)
600 g cucumber mint leaves (2 table spoons) 100 g crab meat 350 gr plain yoghurt 1 lemon juice salt, pepper
Preparation of the recipe:
1- Peel the cucumber, then cut it in small cubes. Keep a few slices for decoration. 2- Wash the mint leaves and take away the stems. Keep some leaves for decoration. 3- Drain the crab meat. 4- Mix the cucumber with yoghurt and mint. Gradually add lemon juice and water if needed to get a liquid enough mixture. 5- Fill the verrine. Add salt and pepper if needed. 6- Refrigerate and serve cold. Add 2 teaspoons crab meat on top, then one slice cucumber on the glass and chopped mint just before serving.