Duck, raisins and apple tourte 
In France we like to eat duck for Christmas! Here is a nice sweet and salty pie (tourte) for all the family to enjoy.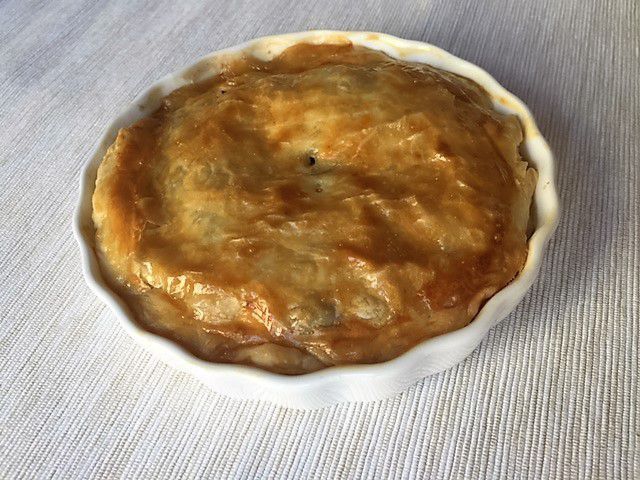 Ingredients:
- 2 puff pastry
- 200g duck breast (magret)
- 1 big onion
- 1 or 2 apples
- 30g raisins
- 1 potato
- 50 ml fresh cream
- salt, pepper
- 1 egg yolk
Preparation of the recipe :
1- Peel and slice the onions. Fry them in a pan with a little butter for 5 minutes on low heat.
2- Peel the apples and potato and dice them. Cut the duck meat in small slices. Boil the potato dices for 5-6 minutes and drain.
3- In a baking dish, spread the first dough into a nice circle and fill with the onions, the meat, the raisins, the potatoe and the apples. Add fresh cream on top.
4- Cover with the second pie sheet (same size) and stick the edges together with water.
5- Spread with egg yolk with a brush and bake for about 30 to 40 minutes in preheated oven (180°C).